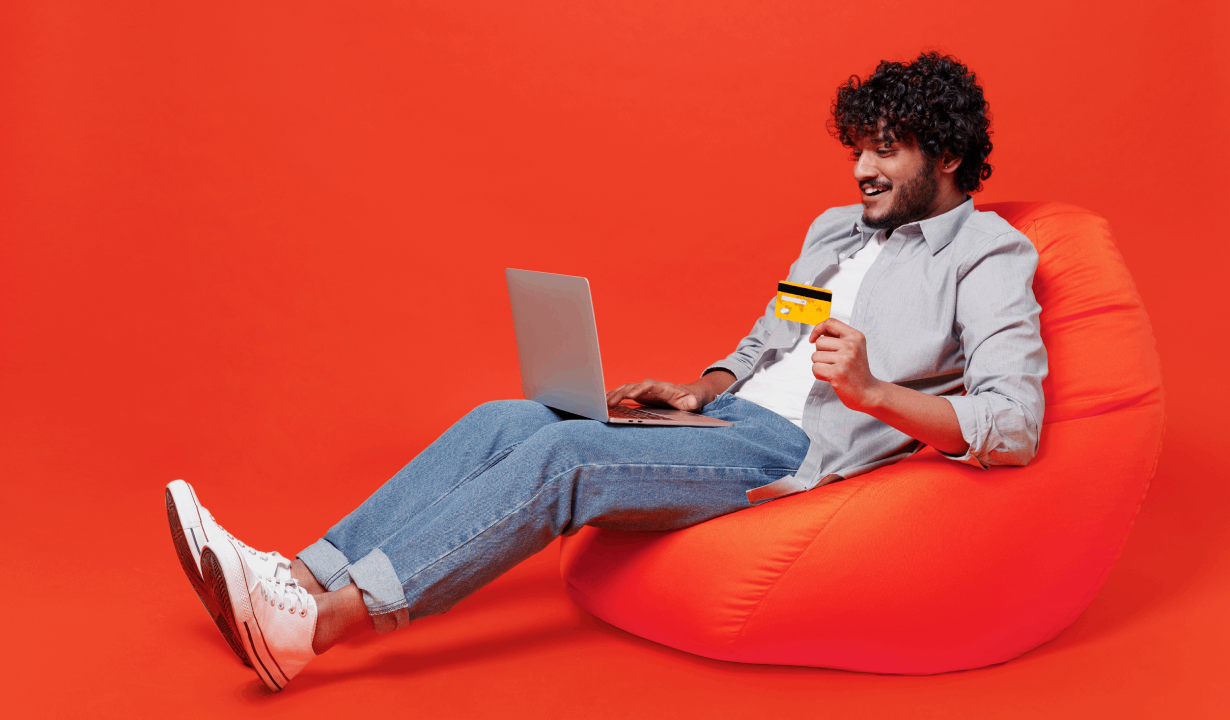 In today's e-commerce marketplace, customer loyalty is a crucial factor for businesses to thrive. It not only helps to drive repeat sales, but it also leads to positive word-of-mouth advertising, which can attract new customers.
In fact, a recent study showed that returning customers spend 67% more than new customers.
Returning customers spend 67% more than new customers.
When there's so much choice for shoppers to purchase on e-commerce sites from around the world, your business needs to be top of mind.
E-commerce shipping and logistics at Aramex
Here are six top ways businesses can boost customer loyalty in the e-commerce marketplace:
1 – Offer excellent customer service
Providing exceptional customer service is a key factor in building customer loyalty. This includes responding to customer inquiries and complaints in a timely and satisfactory manner, as well as offering helpful and personalized support. One way to stand out in the e-commerce marketplace is to go above and beyond for your customers.
2 – Provide a seamless shopping experience
Customers are more likely to return to a website that is easy to navigate and use. This includes having a well-designed website, fast loading times, and clear product descriptions. Additionally, offering a wide range of payment options and providing easy returns or exchanges can also improve the overall shopping experience for customers.
Related article: 3 Easy E-commerce Strategies to Supercharge Your Store's Success
3 – Offer personalized recommendations
Personalized recommendations can help to increase customer loyalty by showing customers that you understand their preferences and are able to offer them products that they will likely enjoy. This can be done through the use of data and machine learning algorithms to analyze customer shopping habits and make recommendations based on their past purchases.
4 – Implement a rewards program
A rewards program can be a great way to incentivize customers to continue shopping with your business. This can include offering points for each purchase, which can be redeemed for discounts or special promotions. Additionally, offering exclusive deals or early access to new products can also be a way to reward loyal customers.
Related article: 3 Easy Steps for International E-Commerce Expansion for Your Business
5 – Show appreciation for your customers
Showing appreciation for your customers can go a long way in building loyalty. This can be as simple as sending a thank you email after a purchase or offering a small gift with their order. Recognizing and valuing your customers can help to create a sense of community and encourage them to continue shopping with your business.
6 – Offer free shipping
You would have to raise your prices slightly to offer free shipping on all your products and still cash in on your business. Even though if the product price was lower and shipping fees were included the total price would come out the same for customers paying a higher price with no shipping fees, the "free" element will more likely lure customers to spend more and choose your e-commerce businesses very time.
Related article: E-commerce Duties and Taxes: All Your Questions, Answered
7 – Create social media content
Get your creative juices going by posting frequently on your social media channels. Engagement from your followers is a great way to expand your brand and learn more about what your audience and customers love to see and buy. Social media algorithms tend to make it difficult for followers to see your posts all the time so make sure you branch out on the type of content you post and mix it up between Reels, Stories going Live, polls and anything else that's trending with your industry.
Key takeaway
By implementing these strategies, businesses can not only retain their current customers but also attract new ones and understand what their customers are looking for so much more. Take it step by step but make these 7 tips your mantra to boost customer loyalty and grow your e-commerce business.