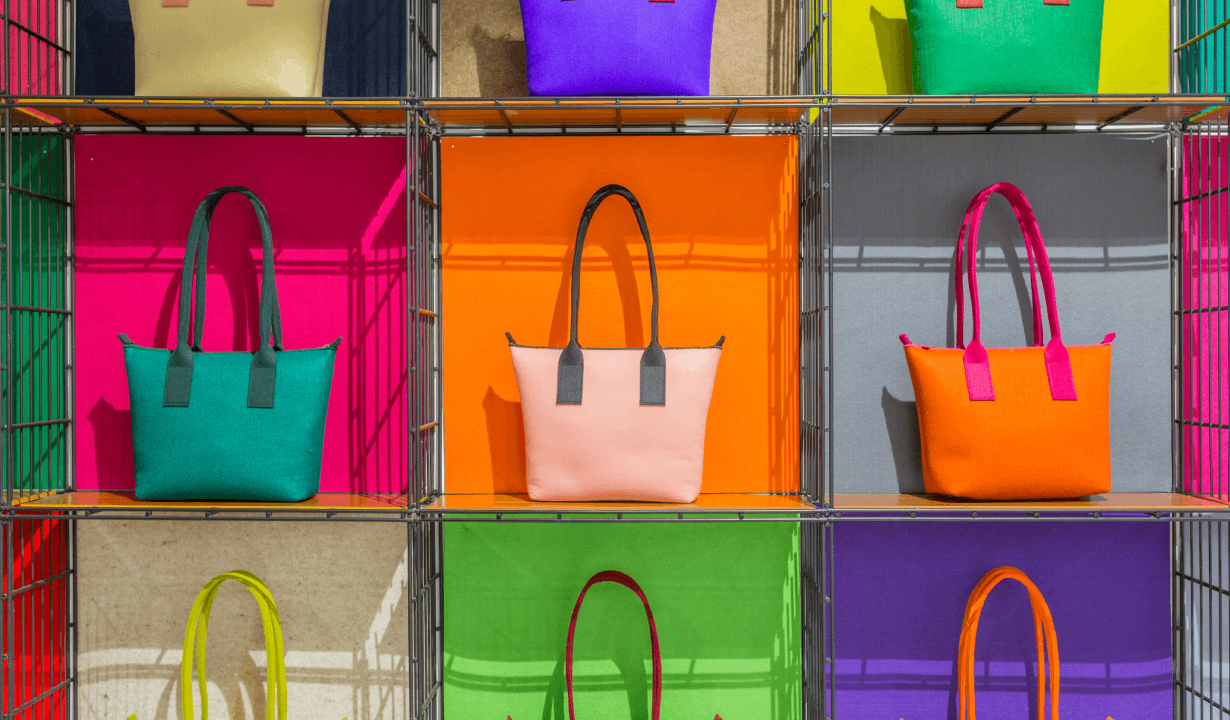 In order to break into the luxury retail market, it's important to understand the competition. A few major brands have dominated this space for years (Louis Vuitton, we're looking at you), and as a result, newcomers often struggle to gain a foothold.
Luxury retail logistics and shipping
However, with the global luxury goods market valued at $331.6 billion in 2022, and an expected growth period of 2023-2028 at a CAGR of 4.4% to reach $429.36 billion by 2028, there are some things that aspiring luxury brands can do to increase their chances of success.
The global luxury goods market is forecasted to reach almost $430B by 2028.
Tip #1: Define your position
Choosing a lucrative market and targeting it with a compelling positioning is one of the most important concepts in luxury marketing. The first stage for businesses seeking to establish a luxurious brand is identifying an important niche market with high growth potential. By positioning the brand in a way that resonates with this target market, businesses can ensure that their brand becomes synonymous with luxury in the minds of consumers. The market's largest segment is luxury fashion with a market volume of $111.50 billion in 2023.
The largest luxury market segment is luxury fashion with a market volume of about $111B in 2023.
Related article: Here's Why You Should Start an E-commerce Business
Tip #2: Build your brand
Luxury brands differentiate themselves from their competitors by offering unique, high-quality items at premium prices. This exclusive product offering earns the loyalty of luxury brand customers. Luxury brands often go above and beyond the competition to market their goods in a way that is truly unique. By doing so, they are able to command premium prices for their products and services.
Related article: 6 Reasons Why The Luxury Retail Industry Might Be Recession-proof
Tip #3: Partner for success
Luxury retail is a highly competitive market, which is why luxury brands need to find ways to reduce their costs in order to stay afloat. One way they can do this is by forming strategic partnerships with other brands that can help them expand their reach through shared resources and increased exposure. By teaming up with other brands, luxury retailers can cut down on their spending while still getting the name recognition and customer base they need to succeed. A good example of a successful collaborator is Chanel. In 2018, the brand invested in Farfetch to boost its boutiques and improve in-store experience. They've also partnered with Sulapac, a Finnish startup, to develop a sustainable cap for one of their fragrances.
Related article: 3 Easy E-commerce Strategies To Supercharge Your Store's Success
Tip #4: Incorporate tech to stay ahead
When it comes to the luxury market, customers expect the best of the best. By using technology to their advantage, luxury retailers can ensure that their businesses are offering a shopping experience that is second to none. By offering a unique and innovative product or service, luxury brands can build a loyal customer base that will keep coming back for more.
Related article: 7 Ways To Boost Customer Loyalty In The E-commerce Marketplace
Tip #5: Create an experience
Today, luxury retail is about much more than just the products themselves. It's about creating an experience that luxury customers are willing to pay a premium for. From the moment they browse a store to the moment their purchase is shipped and customised, luxury retailers provide a level of service and attention to detail that is unrivalled. It's this commitment to excellence that keeps luxury customers coming back, time and time again. In the luxury goods market, 22.4% of total revenue will be generated through online sales by the end of 2023.
Over 22% of the luxury goods market total revenue will be generated through online sales in 2023.
Key takeaway
Luxury retail is a notoriously difficult market to break into. For new luxury businesses, it can be a real challenge to establish a foothold. Not only do luxury goods tend to be very expensive, but the customer base is also notoriously picky and discerning. To succeed in the luxury retail market, businesses need to be patient, committed, and have the right network and marketing strategy in place.