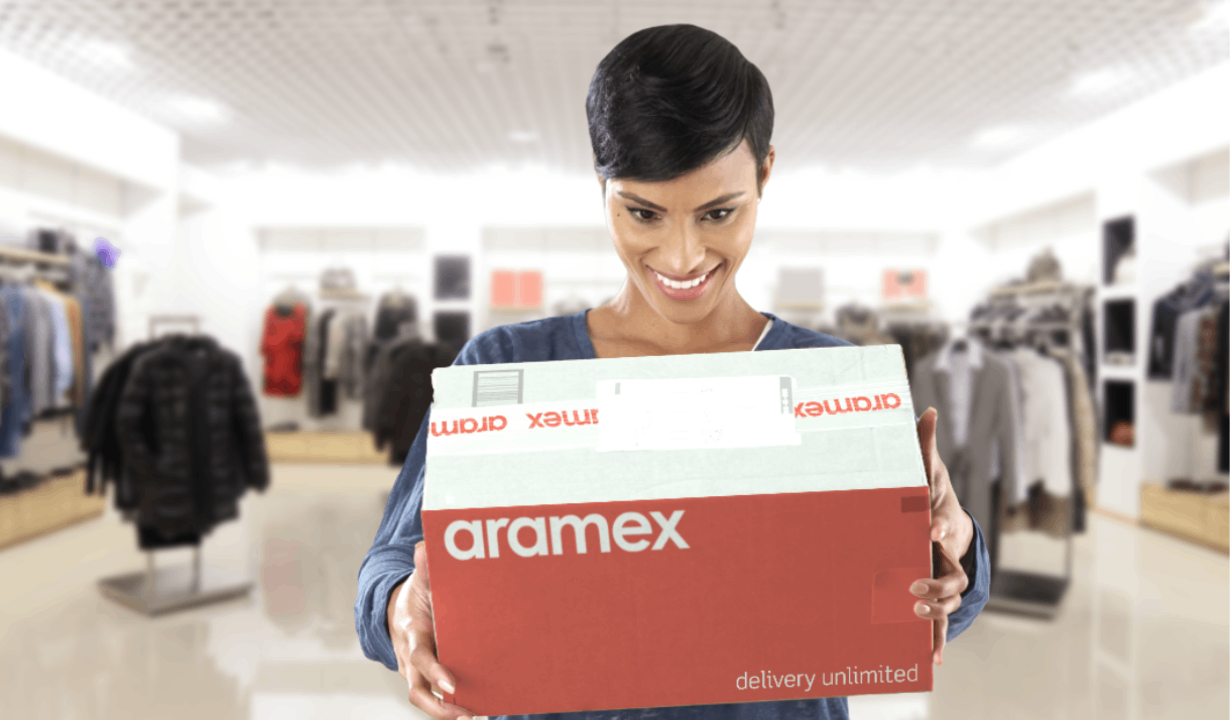 The growth of the e-commerce industry has created a quick shift in consumer behaviours, with the UK, e-commerce sales are predicted to make up 36.3% of total retail sales in 2022, according to Statista and PUDO is here to boost efficiency.
Traditional delivery services are unable to satisfy needs due to their multiple stops with low quantity drops and high delivery costs. Pick-up and drop-off points (PUDO) are overtaking traditional last-mile processes to increase parcel volume, quicken deliveries, and improve customer satisfaction.
Pick-up and drop-off points are location that are part of an extensive network, often located within a local business like a retail store, pharmacy or gas station, or even a a locker or logistics company's outlet. PUDO locations, or how we like to call them at Aramex, Pickup Points, provide e-commerce companies with seamless opportunities to reach a wider consumer base at their convenience.
E-commerce sales in the UK are predicted to make up 36.3% of total retail sales in 2022.
Related article: Can PUDO Make Logistics Greener?
Power to the consumer
A growing network of Pickup Points has numerous benefits not only for the consumer, but also for the logistics of the e-commerce sector. Fast and cheap delivery options are becoming as competitive as the product itself. Offering home and same-day delivery was once seen as an innovative edge, but now the consumer continues to drive the bar higher, making these an expectation. Offering attractive delivery options can differentiate a business from its competitors; especially those that supply the same goods. Customers are now keener to choose fast and convenient delivery over price.
Pick-up and drop-off locations give flexibility to the consumer to choose their preferred time and location to collect drop their parcel. Gone are the days of missing a delivery for leaving the house at the wrong time. A Pickup Points service gives consumers the freedom to get on with their busy schedules.
Aramex e-commerce warehousing, shipping, and logistics
Safe and secure
Consumers expect their purchases to arrive at a reasonable time, placing added pressure on companies to deliver at the correct location on time. Couriers are also leaving vulnerable packages on doorsteps, that are susceptible to theft. Opportunist or "porch pirates" are following delivery and postal vans to steal unattended packages at customer properties, meaning businesses are having to replace or refund goods.
By implementing Pickup Points as a delivery option, it is helping stamp out the challenges of package thefts as all locations are heavily survelianced and lockers require one-time passcodes to access.
Related article: How to Break into New Markets (And Why You Should) with Your E-commerce Business 
"Sorry We Missed You"
Reverse logistics or returns is a complex process within the supply chain and costs can be high as there are so many steps involved. These include transportation, receiving, warehousing, and reconditioning costs.
It costs a retailer an average £4.90 for a failed first delivery that has to be re-delivered.
Missed or late deliveries are inevitable with home deliveries for a number of reasons:
The customer isn't always given the choice to choose the time and therefore isn't home to accept the delivery.
Unforeseen circumstances such as traffic and road closures.
Incorrect addresses lead to drivers knocking on numerous doors and circling round to find a non-existent address.
A failed delivery with no re-attempts to deliver and return to the seller costs £18.27
Aramex e-commerce warehousing, shipping, and logistics
The rate of first-time delivery is always a success with Pickup Points. Re-routing parcel deliveries to one location, guarantees deliveries are met at the earliest convenience for customers, eliminating the costs and inconvenience. A failed or missed delivery becomes a thing of the past with Pickup Points, helping e-commerce businesses offset the costs of reverse logistics and become more cost-efficient.
A failed delivery can cost a carrier £18.27.
Reducing the Last-Mile Charge
The last-mile is often the most expensive and time-consuming part of the whole delivery process, accounting for 41% of the supply chain costs, according to Statista. The cost to ship an item to an individual address can sometimes surpass the cost of the actual product. The hidden logistics of the last-mile can be severe for e-commerce businesses, leading to reduced customer satisfaction and a low-profit margin.
Last-mile accounts for 41% of the supply chain costs.
Pickup Points reduce complex routes, fleet operations and driver salaries, by consolidating shipping and costs, to allow e-commerce businesses to focus on building their enterprise. Once the parcels have left the warehouse and entered the Pickup Point service, the journey is determined, transparent and frictionless.
Incorporating pick-up and drop-off delivery services, are a valuable evolution for the e-commerce industry. Using this service is a reliable option, meeting the ever-demanding consumer needs without sacrificing efficiency, price, or value.