Though it may sound like a broken record at this point, it's worth noting that the COVID-19 pandemic has had – and will continue to have – a pretty big effect on consumer behaviour. In times like these, brands should be looking to freshen up their approach with proven FMCG strategies. 
The recent disruptions have only highlighted that consumer goods brands need to adapt to digital shopping behaviours in order to stay ahead of the curve. Further change in consumers' wants and needs is inevitable as the peak of the pandemic passes and its longer-term impact on human behaviours becomes clear.
Are you ready to take the next step and scale your business with these FMCG strategies? Let's dive in!
Related article: 6 FMCG Strategies to Make Every Order More Profitable
FMCG strategy #1: Establish your brand in online marketplaces.
It's estimated that by 2026, 1 in every 5 grocery sales will happen online – so if your brand doesn't have a digital footprint yet, now is the time to establish one. 
In physical retail, scale has always been the key to success. Usually, the more shelf space a brand has, the more market share it will have, too – and adding more displays can lead to even more market share growth. But online, there is an infinite amount of space. To be successful, you need to have a powerful presence in online marketplaces where your audience is already browsing. When you win the category search, your brand is automatically at the top of the consumer's browsing list, which gives your product a better chance of being purchased.
It's estimated that by 2026, 1 in 5 grocery sales will happen online.
Plus, people are more likely to make repeat purchases if they shop digitally, particularly through previously-visited marketplaces. Therefore, one of your top FMCG strategies should be to intercept shoppers and encourage them to shop your brand or product online, which can be done through marketplace listings, retailer partnerships and increased e-commerce advertising.
Related article: Strategies to Sell FMCG with Short Shelf Life Profitably
FMCG strategy #2: Reduce the barriers to online shopping.
It's great to see that online growth is finally getting a boost, thanks to the less-than-satisfactory state of physical supermarkets during global lockdowns. It's especially encouraging that a whole new demographic is getting on board with online shopping, including older and less affluent people living in rural areas.
In fact, the only thing that seems to be holding back further growth in this in-demand area is supermarket e-commerce capabilities. When consumers are unhappy with delivery fees, the availability of delivery time slots or the overall logistics of their online shopping experience on a particular platform, they are likely to find other ways to meet their needs. Thus, it's essential for FMCG brands to find ways to streamline the online shopping experience, making a trip to the digital grocery store as convenient as a walk to the corner shop.
Need a logistics partner? We've got you covered. Get in touch today.
Related article: Supply Chain Logistics Recovers and Thrives in 2022
FMCG Strategy #3: Leverage the power of a good deal.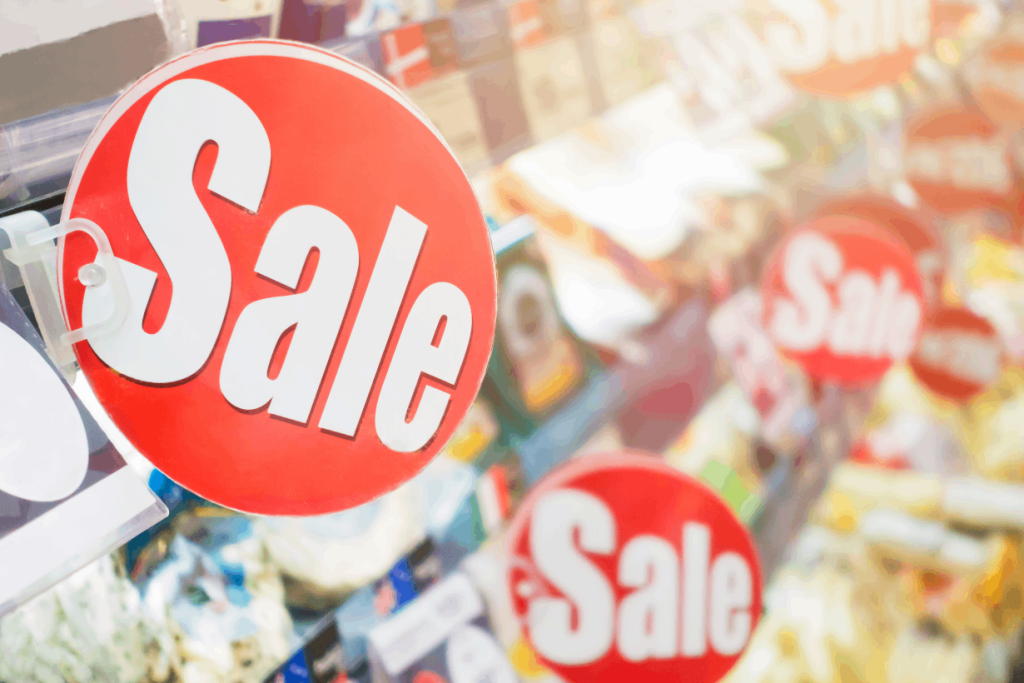 As we enter into a deep recession, shoppers will continue to use their savvy shopping skills to find great deals on both online and offline. This means that FMCG brands need to continue to offer great prices and promotions to remain competitive. 
Consumers are more price-conscious than ever before in the wake of the pandemic. However, they are also more open to trying new brands if they feel like they're getting good value for their money. This is a great opportunity for new FMCG brands and products to enter the market and gain market share through discount pricing, bundle offers and limited-time promotions.
Related article: 5 Powerful Lessons from the World's Top E-commerce Companies
Key takeaways
Despite the challenges posed by the pandemic, businesses can thrive by staying true to their fundamentals and adapting their tactics as needed. These key FMCG strategies will lay the groundwork for a solid comeback from COVID-19:
Establish your brand in online marketplaces
Reduce barriers to online shopping
Leverage the power of a good deal
Plus, with the right logistics and supply chain partner, your business can weather this storm and come out stronger on the other side. Contact our team of experts to get started today!