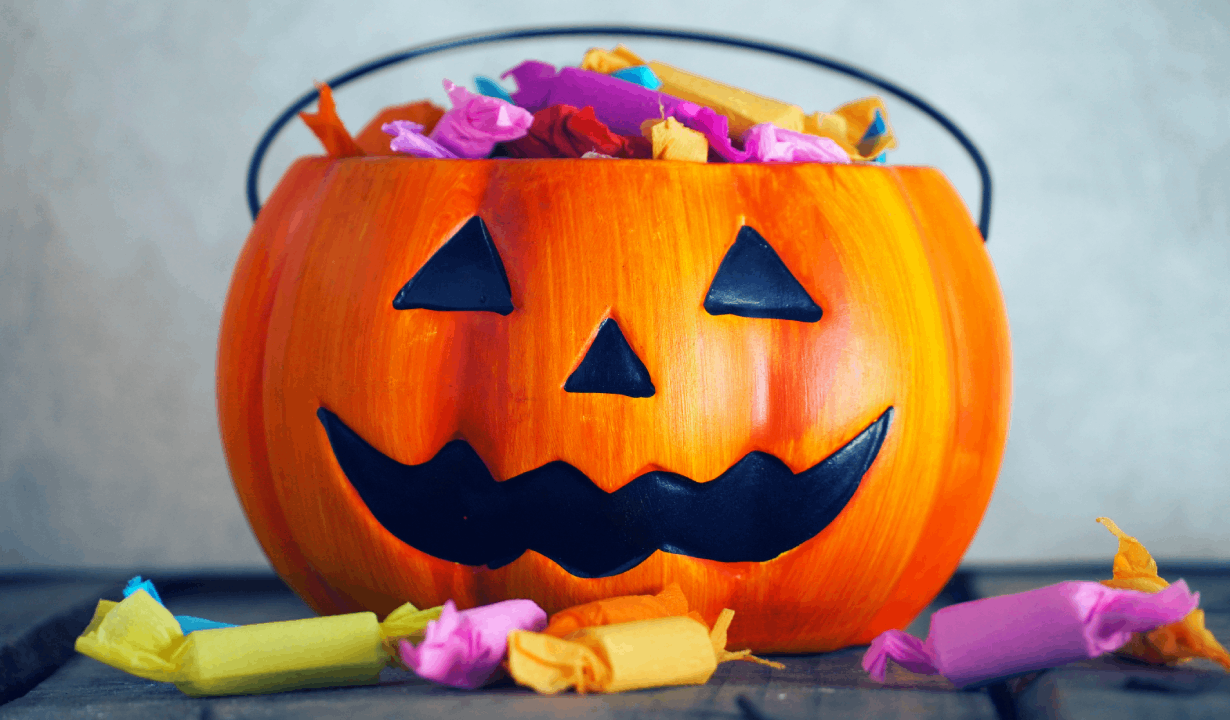 Halloween is just around the corner, and your FMCG brand's next big marketing campaign could be, too. According to the National Retail Federation, the spend on Halloween-themed products in America soared over $10 billion in 2021, up from $8.05 billion the previous year.
Halloween-themed products in America soared over $10B in 2021, up from $8.05B in 2020.
Although the holiday originated in the United States, the rest of the world is quickly catching up, and according to YouGov, Halloween is now one of the top 10 seasonal shopping events across the globe.
Need a logistics partner for your FMCG business? We've got you covered. Get in touch today.
Halloween is now one of the top 10 seasonal shopping events across the globe.
Wherever your business is located, it's worth having a strategy in place so that you're poised to take advantage of the holiday. We've rounded up four brilliant FMCG Halloween campaigns for you to draw inspiration from.
Related article: How to Break into New Markets (and Why You Should) with Your E-commerce Business
FMCG Halloween campaign #1: Burger King's witching hour giveaway
In the week leading up to October 31 in 2021, Burger King added a free meal to their app every day. The catch? It was only available to order at 3 am – i.e. the "witching hour." The brand dared its fans to set their alarms and claim the meal.
Related article: The Metaverse is the Next E-commerce and Interactive Shopping Revolution
FMCG Halloween campaign #2: Zombie Skittles
Creating a cool ad campaign is one thing, but actually altering your FMCG product for Halloween is another. In 2019, candy giant Mars Wrigley released "Zombie Skittles – an utterly disgusting taste experience."
Each pack featured a mix of flavours, namely: Petrifying Citrus Punch, Mummified Melon, Boogeyman Blackberry, Chilling Black Cherry, and Blood Red Berry. But beneath the shell of a few select pieces in each pack, lay a "rotten zombie flavour", which would only be discovered once a consumer bit into it.
Related article: 6 Winning FMCG Strategies For a Post-COVID World
FMCG Halloween campaign #3: Crest toothpaste #BringOnTheCandy safes
Candy might be the dominant category in the Halloween space (with $3 billion spent on it in 2021 in the U.S. alone), but you don't have to sell sweet treats in order to capitalise on Halloween as an FMCG brand.
Crest Toothpaste came up with an ingenious "candy safe", where sweets could be locked away from children (or parents!). To enter, people simply had to share why they needed one on Instagram.
Related article: 5 Powerful Lessons from the World's Top E-commerce Companies
FMCG Halloween campaign #4: Dunkin' Donuts costume contest 
In 2018, Dunkin' Donuts dialled into the user-generated content trend and got fans to dress up for the occasion. Dunkin's Halloween Costume Contest invited participants to wear Dunkin' inspired outfits, and the results were hilarious, to say the least. This authentic, consumer-driven strategy was perfect for a low-cost social media campaign.
Related article: 5 Things You Need to Know About the Rise of Social Commerce
Key takeaways
FMCG brands should plan ahead to take advantage of seasonal and cultural moments such as Halloween. With examples like these to look to for inspiration, it might be easier than you think to come up with a Halloween-themed marketing campaign that suits your brand identity.
With the right logistics and supply chain partner taking care of your shipping and logistics admin, you can shift your focus to coming up with creative ideas, and let us handle the rest. Contact our team of experts to get started today!