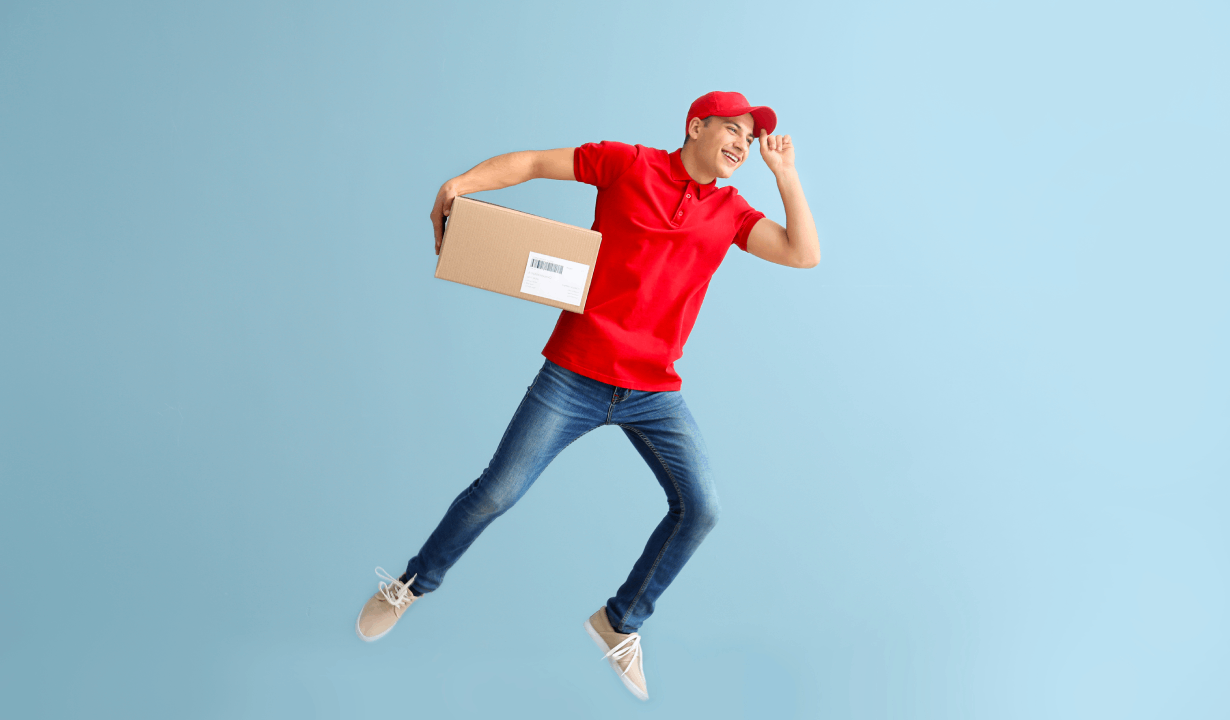 When it comes to logistics, the last mile is the most critical process to ensure customer loyalty is intact. Consumers are turning to e-commerce to satisfy their shopping needs, expecting affordable, or better yet, free and fast delivery as part of their online shopping experience. If logistic companies and their retail partners want to deliver a stellar last mile, they need to look at ways to improve efficiency and cut costs.
What is last mile delivery?
Last mile delivery refers to the last step of a product's journey when a parcel is moved from the transportation hub to its final destination, which is normally at the consumer's door, retail space, or pick-up and drop-off (PUDO) location.
The last mile is the most crucial step of the delivery process, and one that companies want to ensure is as quick and efficient as possible. Not only is this step key to consumer satisfaction, but it is also the most expensive and time-consuming leg of the journey.
Related article: PUDO is Boosting Last-mile Deliveries
Shaping Consumer Demands
According to Statista, 157.9 billion parcels were shipped worldwide in 2021. That's a lot of deliveries! Inefficiencies and rising costs of the last mile are being amplified due to the rapid growth of the e-commerce industry. Figures by Statista also show that revenue in the UK e-commerce market is projected to reach $172.83 billion by the end of 2022 and $233.18 billion by 2025, with an annual growth rate (CAGR 2022-2025) of 10.50%.
157.9B parcels were shipped worldwide in 2021.
As online marketplaces continue to grow, there is a noticeable shift in consumer demands. Consumers have become accustomed to high-quality service, looking for affordable, fast and efficient deliveries.
The UK e-commerce market is projected to reach $233.18B by 2025 with an annual growth rate of 10.50%.
Last mile challenges
The need for delivering items to customers on time can place retailers under a lot of pressure. The problem is that several things can go wrong along the way:
Failed delivery attempts, where customers are not at home to receive their packages.
Incorrect addresses on packages
Unforeseen route obstacles
Loss and damage
Porch theft
Related article: Can PUDO Make Logistics Greener?
We've all witnessed first-hand an inefficient last mile. You're tracking an important parcel that says "out for delivery" for the best part of a day, and it arrives as soon as you step out the door. The final step of the shipping process typically involves deliveries to consumers' doorsteps, with multiple stops and low drops.
In rural areas, routes could be several miles long, with only one or two packages being delivered at each stop. The last mile process isn't any better for urban areas too. Although drop-offs are closer together, constant traffic congestion can delay delivery slots and cause mass disruption to the shipping schedule, resulting in failed or missed deliveries. All of which impact the retailers' logistic costs.
E-commerce retailers who ship internationally could be faced with even more costs when the last mile goes wrong. However, there is a solution that can mitigate this problem. Global PUDO points are a revolutionary way for the e-commerce sector to distribute globally and for consumers to pick up locally.
E-commerce delivery and logistics solutions with Aramex
The cost of the last mile
The average cost of a failed or missed delivery within the UK costs retailers alone $13.44, and the risks are further compounded by losing brand loyalty if consumers opt to shop elsewhere in the future. Reputation is integral within the busy e-commerce market and acquiring a new customer can cost five times as much as keeping an existing one. If items are lost, damaged or late, then the cost of the last mile can substantially spiral when replacing goods.
Failed or missed deliveries in the UK cost retailers an average $13.44.
The secret success of deliveries
Delivering 100 parcels to 100 homes is less efficient than delivering 100 parcels to four or five destinations. Implementing an efficient last mile network such as PUDO not only reduces the risk of a logistic gridlock but keeps costs down.
So, how does it work? Aramex Collect helps you manage your delivery volumes by providing hassle-free collection points, giving you confidence in the success rate of your deliveries. Customers are given a flexible alternative to doorstep deliveries, that allows them to collect their parcels at a convenient time – taking missed deliveries out of the equation.
Our global pick-up and drop-off points give e-commerce retailers an international framework built for pick-up and drop-off. Our dedicated collection points give e-commerce retailers the advantage to tap into new international markets of consumers. Aramex Collect and Aramex Pickup Points are our easiest and most reliable delivery options to batch numerous orders together, or just send one, to any location, wherever in the world it may be, for safe and secure delivery.
Related article: How to Break into New Markets (And Why You Should) with Your E-commerce Business 
Implementing an efficient last-mile delivery process offers e-commerce brands the opportunity to meet consumer demands and differentiate their offering from other competitors. Sending parcels to a global network has never been easier.