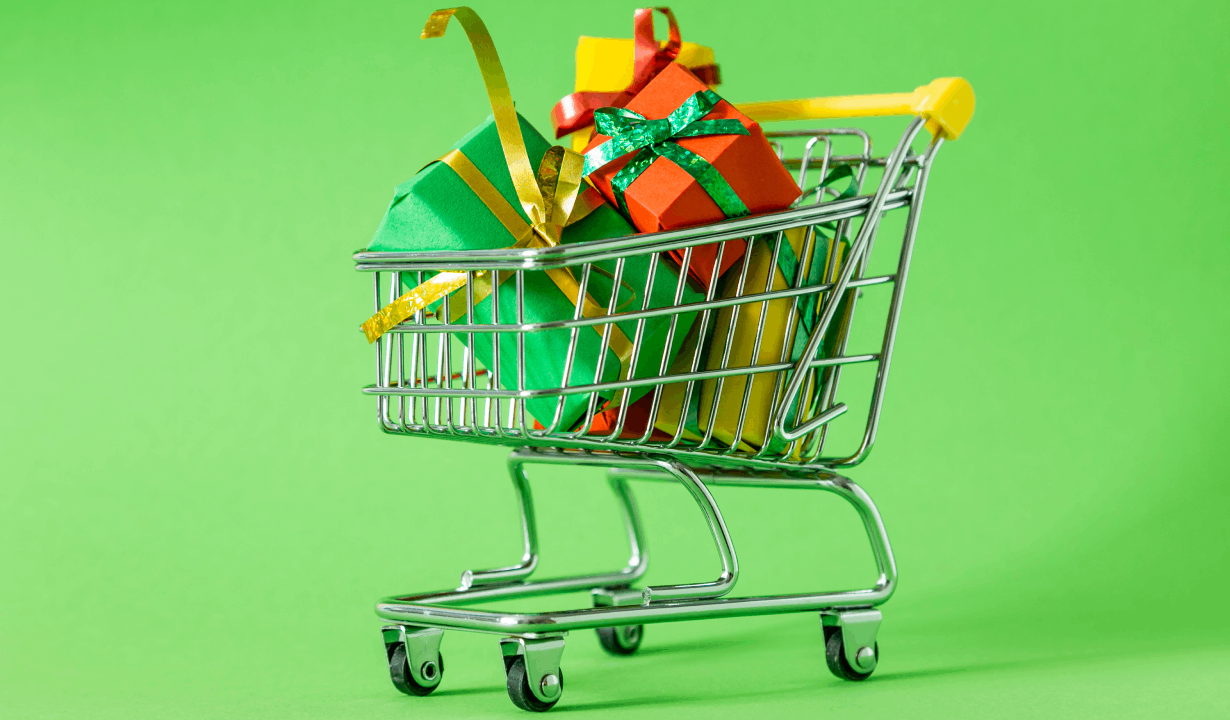 There is no better time than now to sit and reflect on your e-commerce business's sustainable impact. From packaging to returns, brands can support their environmental objectives whilst reaping the rewards with slight changes for more sustainable e-commerce this Christmas.
Production will be in full swing in time for the Christmas surge. Despite eco-friendly agendas and a collective push towards going green, Christmas remains one of the biggest holiday polluters each year. An extra 30% of rubbish is produced and discarded in the UK throughout the festive period when compared to the rest of the year.
An extra 30% of rubbish is produced and discarded in the UK during the Christmas period.
Related article: Last Mile E-commerce Challenges and How to Solve them
Here are four ways that can improve your supply chain with a green commitment.
Tip #1: Don't leave empty space in your packages
Packaging is part of a long supply chain. Optimising your packaging can reduce the environmental impact at each stage of your supply chain, from production, transportation, handling, storage, and eventual waste.
Ensure your packaging rightly fits to minimise and reduce total material consumption. Studies show that 25% of products that are shipped from suppliers is just empty space. Meaning that a delivery truck that is full, is transporting 25% of air which translates into excessive energy consumption and carbon footprint. Efficient packaging practices can make a significant difference to a leaner and greener supply chain operation.
Packages include 25% empty space.
Related article: Top 5 E-commerce Christmas Tips to Get You Ready for the Holiday Rush
Tip #2: Use less packaging
Sustainable logistics aims to lower the ecological footprint of transporting goods to billions of customers. Around the globe, items are often wrapped and shipped separately using excessive packaging.
Digitisation is playing a key role in increasing sustainable logistics, replacing many traditional paper procedures that are applied logistics. The importance of a data-led stock management warehouse can help effectively organise goods to minimise time spent on the road.
Thankfully at Aramex we already have this under control. Our UK-based forward-thinking Warehouse Management System is in full effect. We have incorporated technological advancements with our established systems so that our clients always have real-time and up-to-date data.
The stock is registered electronically from the moment It arrives. Giving you access to a streamlined controlled stock management system that can improve your order cycle time. What makes it even better is our Warehouse Management System fully integrates with any carrier or custom stock system.
Aramex e-commerce warehouses, shipments and logistics
Tip #3: Make your entire supply chain more sustainable
Many aspects of the supply chain cause unnecessary environmental problems, however, the last-mile of the logistics process is seen as the prime contributor. The last mile makes up some 30-50% of all supply chain costs for parcels and is a key element of the carbon footprint created by e-commerce parcel flows. Companies should consider minimising their environmental harm and reduce their carbon footprint by optimising their last-mile delivery.
The last mile makes up some 30-50% of all supply chain costs for parcels.
During the pandemic, consumer mindsets shifted, and everyone became a little greener. Six out of ten consumers are willing to switch their purchase behaviour to minimise their carbon footprint. So, is it beneficial to be more sustainable? A recent study showed that when you incorporate sustainability there is a 63% increase in total revenue and a 77% increase in consumer loyalty.
Sustainability increases 63% of total revenue and 77% of customer loyalty.
Following the harsh impact of the last mile and delivery options, you should look at offering greener options. There is no use in your delivery drivers racking up extra miles on congested streets delivering products one by one if all customers in a local area are happy to pick-up from one central location.
Parcel lockers and pick-up-drop-off options, such as the ones we run at Aramex are a way to increase efficiency and sustainability. Choosing secure locations where your consumers can conveniently pick up their parcels, reduces the number of deliveries. A single stop means less driving time and a huge decrease in carbon emissions.
Related article: Top 4 E-commerce Trends for the 2022 Holiday Season
Tip #4: Offer a hassle-free and sustainable returns service
Returns are a messy and wasteful process if not done right. Not only do companies lose substantial amounts of revenue, but the environmental impact is devastating. Each year a staggering 5 billion pounds of waste is generated through returns. Returned stock is often landfilled as it is considered cost and time intensive to add back into the inventory. With returns running at an excessive cost to the environment, now is the time to explore how to reduce the impact of returns.
5 billion pounds of waste is generated through returns every year.
Like the last mile, directing parcels through a streamlined Pick-up and Drop-off (PUDO) network can reduce your environmental cost whilst increasing revenue. PUDO services are less expensive than shipments that go from a consumer's home back to the warehouse. Why? Multiple parcels dropped off at one location ready for the courier to pick them up saves time, fuel and other shipping issues. Offering a hassle-free returns service to your consumers, places less pressure on your reverse logistics and increases revenue whilst decreasing your environmental impact.
Related article: Can PUDO Make Logistics Greener?
Key Takeaway
Making changes will not only improve your business's environmental impact, but a sustainable supply chain can also lead to efficient operations by reducing costs and improving resilience this Christmas and in the future.